Unleash Your Inner Radiance. Illuminate Your Path to Authenticity
Podcast Name change
Kimberly Cornier
Jun 09 2023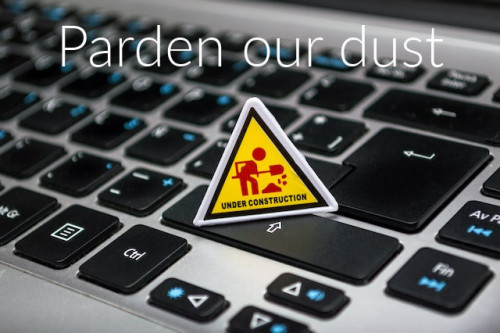 Welcome to a transformative episode of the "Rising Radiance" podcast, where we delve into the profound journey of self-discovery and personal growth. In this episode, we unveil an exciting change as we bid farewell to our previous name, "Awakening Tulips Mind Body Spirit Podcast," and embrace our new identity: "Rising Radiance: Awakening Your Authentic Self."
Hosted by Kimberly, our podcast continues to be a trusted companion on your path to self-realization, empowerment, and inner radiance. With this rebranding, we aim to reflect the essence of our mission, which is to guide and inspire you to connect with your authentic self, nurturing the spark within that is waiting to ignite.
Throughout the series, we have explored various topics ranging from mindfulness and spirituality to holistic wellness and personal development. Now, as "Rising Radiance," we are eager to delve even deeper into these transformative subjects, offering you a fresh perspective and practical tools to awaken your true potential.
In this episode, Kimberly will share the inspiration behind our new name and delve into the significance of awakening your authentic self. We will discuss the profound impact that aligning with your true essence can have on every aspect of your life, from relationships and career to overall well-being. Discover how to tap into your inner reservoir of wisdom and strength, empowering yourself to navigate life's challenges with grace and resilience.
Are you ready to embark on a soul-stirring journey towards self-discovery and personal transformation? Tune in to the "Rising Radiance" podcast and let us guide you as you awaken your authentic self, illuminate your path, and radiate your brilliance to the world.
About Kimberly Cornier
Introducing Kimberly Cornier, Course Writer and Instructor at The Awakening Tulip! With over 40 years of experience as an Earth Based Spiritualist, Kimberly is a seasoned Energetic Healer and Spiritual Coach dedicated to guiding individuals towards a life of balance, well-being, and self-discovery.

At The Awakening Tulip, Kimberly offers a wide range of relaxation techniques, alternative therapies, and holistic approaches aimed at alleviating various challenges such as sleep issues, anxiety, depression, motivation struggles, fear, panic, and more. Through the powerful modalities of Reiki, Emotional Freedom Technique (EFT), meditation, crystals, chakra healing, and spiritual practices, Kimberly provides unwavering support on your journey to living your best life.

With a profound understanding of the mind-body-spirit connection, Kimberly creates a nurturing and compassionate space where you can delve into your inner self, release emotional blockages, and find inner peace. Her primary goal is to help you tap into your inner wisdom, ignite your energy, and empower you to create positive transformations in every aspect of your life.

Through personalized sessions, compassionate guidance, and practical tools, Kimberly will assist you in navigating life's challenges and uncovering your true potential. Whether you are seeking relief from stress, improved sleep, enhanced motivation, emotional balance, or a deeper connection to your spiritual self, The Awakening Tulip is here to facilitate your growth and healing.

Join Kimberly on this transformative journey, and together, you will awaken your inner strength, restore harmony, and embrace the radiant life you truly deserve. Embark on a path of self-discovery, holistic wellness, and spiritual awakening with The Awakening Tulip.
Click here to see the full author's profile
Recent Episodes
Breaking Bad Habits: Strategies for Overcoming Common Pitfalls
The Science of Habits: Understanding How They Form and Change
Embracing the Unpredictable: Navigating Life Changes with Grace
Embracing Earth/Nature-Based Spirituality
Embracing Spirit Guides: Your Path to Inner Wisdom
Boundaries - Nurturing Your Inner Garden
The Transformative Power of Journaling
Letting Go - Embracing Your Authentic Self
The Healing Power of Forest Bathing
Rising Radiance: Awakening Your Authentic Self